This is a guest post from GoodFirms. The detailed interview can be read on the GoodFirms site.
How mobile-first marketing can change the destiny of a business is evident in what Moburst does for its clients. Gilad Bechar – the CEO and Co-Founder of Moburst – recently narrated to us the entire story of how the company has helped its clients so far.
As a top mobile marketing agency, Moburst turns your growth goals into reality. Established in 2013, Moburst ensures the global mobile success of its clients, from startups to global enterprises. It leverages smart mobile marketing strategies, product refinement, App Store Optimization, Media Buying, and creative services, among other verticals.
This award-winning digital marketing agency specializes in app marketing and growth. It helps companies conquer their toughest challenges with cost-effective, creative, and innovative marketing solutions. Moburst helps companies increase their app downloads exponentially and lowers acquisition costs. It truly follows the motto – "Mobile Done Right".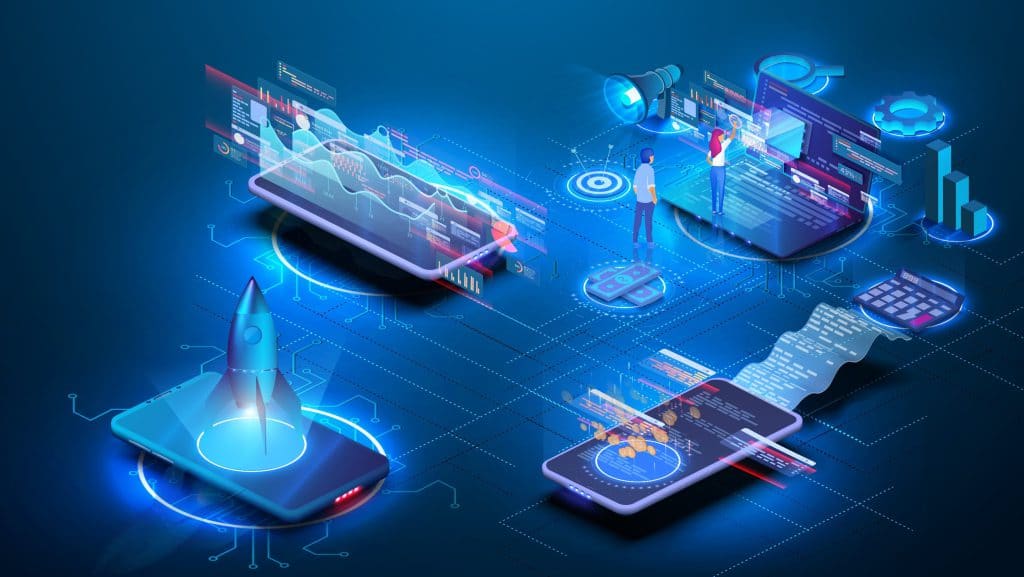 Interview Summary
In an interview with GoodFirms, Gilad Bechar – the CEO and Co-Founder of Moburst – shared with us how the company was established, how it helps its clients, and what his role within the organization is.
Gilad shared that since its inception in Israel in 2013, Moburst has worked on 3,800 mobile ad campaigns and driven over 140 million app downloads. Gilad's role involves being ultimately responsible for overseeing all of the jobs in the company. He takes care of the execution of digital marketing strategies along with handling all of the executive management matters.
Moreover, Gilad holds more than fifteen years of experience in the industry and has worked in different positions at prominent mobile development and marketing companies, media companies and as a CMO in a tech company. Through this wealth of experience, he learnt in-depth about the big differences between mobile and digital best practices. His desire to create a mobile-first agency encouraged him to found Moburst – focusing on helping companies with mobile onboarding, creative assets, App Store Optimization, Media Buying, and mastering the entire mobile funnel.
Gilad set about founding Moburst with Lior Eldan, COO and Co-Founder, who also brought with him a wealth of digital marketing expertise. Moburst entered into the sphere of mobile marketing agencies. Their venture grew towards a more global future – it wasn't long before they opened another office in New York.
A major focus of the company is improving mobile performances for businesses in both the Android and iOS verticals. They have mastered how to create a better funnel, onboarding flow, initial user experience, retention strategy, and more. These all help to engage and retain customers. The company has set specific benchmarks for optimizing each part of the funnel including impressions, clicks, cost per download, cost per registered user, and cost per paying user. The amazing team of experts collaborate together with the proven tools and skills to meet their clients' challenges.
The company does not limit itself to just Creative and Media, like so many others, which Gilad claims is the reason why Moburst stands out in the industry. "We know how to use Media budgets very effectively, but we also know how to solve the issue of increasing revenue and unleashing the full potential of products, which most agencies don't", he adds.
Moburst caters to a number of different industries. The company has worked on different dating apps, gaming apps, travel apps, productivity apps, fitness apps, wellness apps, skills apps and many more. Google, Samsung, eBay and Uber are among some of the most prominent clients on the company's roster. 
Moburst is now shifting its focus to digital marketing so that it can offer its clients a full 360 degree solution. Moburst's mobile growth solutions have universal appeal that helps it maintain its rank as a top mobile app marketing and digital marketing company in New York. The review displayed below depicts how the customers are valued by the company.
Concluding this interview, Gilad asserts, "I believe we can become one of the biggest agencies out there that is focusing on digital with a mobile-first flare. Our growth is based on performance because we deliver amazing results and continue to duplicate our clients' budgets."
About GoodFirms
Washington D.C. based GoodFirms is a maverick B2B research and reviews firm that aligns its efforts in finding web development and web design service agencies delivering unparalleled services to its clients. GoodFirms' extensive research process ranks the companies, boosts their online reputation, and helps service seekers pick the right technology partner that meets their business needs.
About the Author
Prepared by Anna Stark, a Content Writer at GoodFirms, who bridges the gap between service seekers and service providers. Anna's dominant role lingers to form every company's achievement and critical attributes into words. She strongly believes in the charm of words and tries new approaches and concepts that work.